Beyond Skyrim

Mod Information

Location

Mod Links

More information
Beyond Skyrim is a very large project undertaken by several teams of modders that recently decided to work together to create the entire continent of Tamriel in The Elder Scrolls V: Skyrim, complete with fully voiced characters, new quests, books, locations new and old, and much more.
Beyond Skyrim is a massive multi-team mod project that opens the borders and brings Skyrim's neighboring provinces to life. No longer will you be turned back at the borders of Skyrim, but you can travel onwards to the lands beyond.
Series of separate mods each featuring the following provinces
Main questline per province and several other quests
Entirely new armor models
Fully voiced characters
Purchasable houses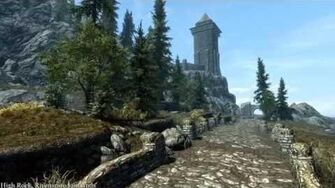 Ad blocker interference detected!
Wikia is a free-to-use site that makes money from advertising. We have a modified experience for viewers using ad blockers

Wikia is not accessible if you've made further modifications. Remove the custom ad blocker rule(s) and the page will load as expected.