Castle Volkihar Redux
Talk

15
813pages on
this wiki
Castle Volkihar Redux

Mod Information

Developer

Digitalcleaner

Game

Location

Mod Links

Steam Workshop

Mod DB
Castle Volkihar Redux is an extensive modification of Castle Volkihar, a location added in The Elder Scrolls V: Dawnguard which rests on a secluded island in the Sea of Ghosts. The castle serves as the primary base for the Volkihar Vampires. Once the quest Kindred Judgment has been completed as either a Dawnguard Vampire Hunter or as a Vampire Lord, the Dragonborn will own the castle and can find new quests, perks and unique items. This mod was created by Digitalcleaner.
Description
Edit
This mod brings the castle far beyond a simple repair from the crumbled dilapidated state in which it is inherited after finishing the Dawnguard questline. It restores the castle to its former glory by opening every blocked portal, making Castle Volkihar the size of a town. It is populated with over 80 new characters: gargoyles, Draugr, Wrathman, Mistman, new Volkihar Vampire personalities along with few other friendly creatures. It also adds an entirely new questline.
There are five additional towers, a marketplace and several dungeons added to the castle. The outside of the castle has undergone extensive upgrades. The shipyard docks have been restored with travel ready ships, a full service smithing area and stables populated with a custom horse.
This vampire home also offers many unique perks such as a Blood Bath, potion cauldrons, a vault, swimming pool and fifteen guest rooms. A set of custom armor, magic, blessings and weapons all influenced by Molag Bal are added as well. The Dragonborn's spouse will now have the dialogue option to move into the castle.
Amenities
Edit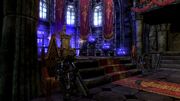 Castle Upgrades
Edit
Facilities
Edit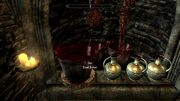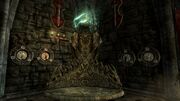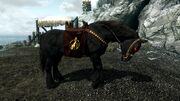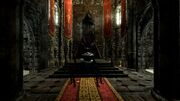 Locations
Edit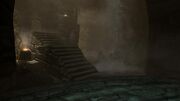 Vampire Lairs
Edit
Characters
Edit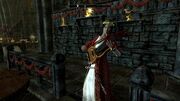 Catarina
Lerraine
Rocky
Voldemere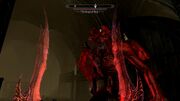 Followers
Edit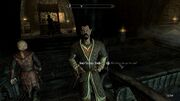 Gary the Skooma Dealer
Jonah
Louis de Pointe du Lac
Morta
Shimon
Slick
Tomyris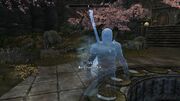 Aurits Master Vampire
Ben
Brook
Crystal Mother of the Night
Daniel Master Vampire
Deano Master Vampire
Denelda
Doc
Feral Vampire
Hansel
Lillianna Ancient Vampire
Meshalla
Rurits Master Vampire
Theoden
Veronica
Wednesday
Notable Items
Edit
Books and tomes
Edit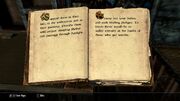 Custom Objects
Edit
Weapons and Armor
Edit
Compatibility
Edit
Compatibility
Edit
Compatible with most mods
Incompatibility
Edit
Open Cities Skyrim: only in Solitude due to the sewer lid doors.
Any mod that changes Castle Volkihar: solution may be putting the offending mod last in the load list. This works for Marriable Serana mod
CVR doesn't need The Elder Scrolls V: Hearthfire. Hearthfires DLC subscribers will not be able to move their spouse into or out of hearthfires homes. To fix this, uninstall this mod, move the spouse to a non Hearthfires home *(such as Breezehome in Whiterun), re-install this mod. An option to move one's spouse into Castle Volkihar should now be available. Caveat is, one will never have an option to move their spouse into Hearthfires homes while using this mod.
For other issues, see: Troubleshooting on the CVR FAQ